The building has WiFi access throughout for you and your guests to connect to the outside world.
Please know that rooms are not automatically reserved. Room requests can take up to 24 business hours to confirm. If you are in need of a space in less than 24 business hours, please be sure to contact us directly. If you do not have a confirmation email, the room is not booked.
---
Orange Room
A smaller meeting room with a fixed table that seats up to 6 comfortably. The Orange Room has a conference phone and video screen that you can connect to your laptop through HDMI or VGA.
Price: $10/hour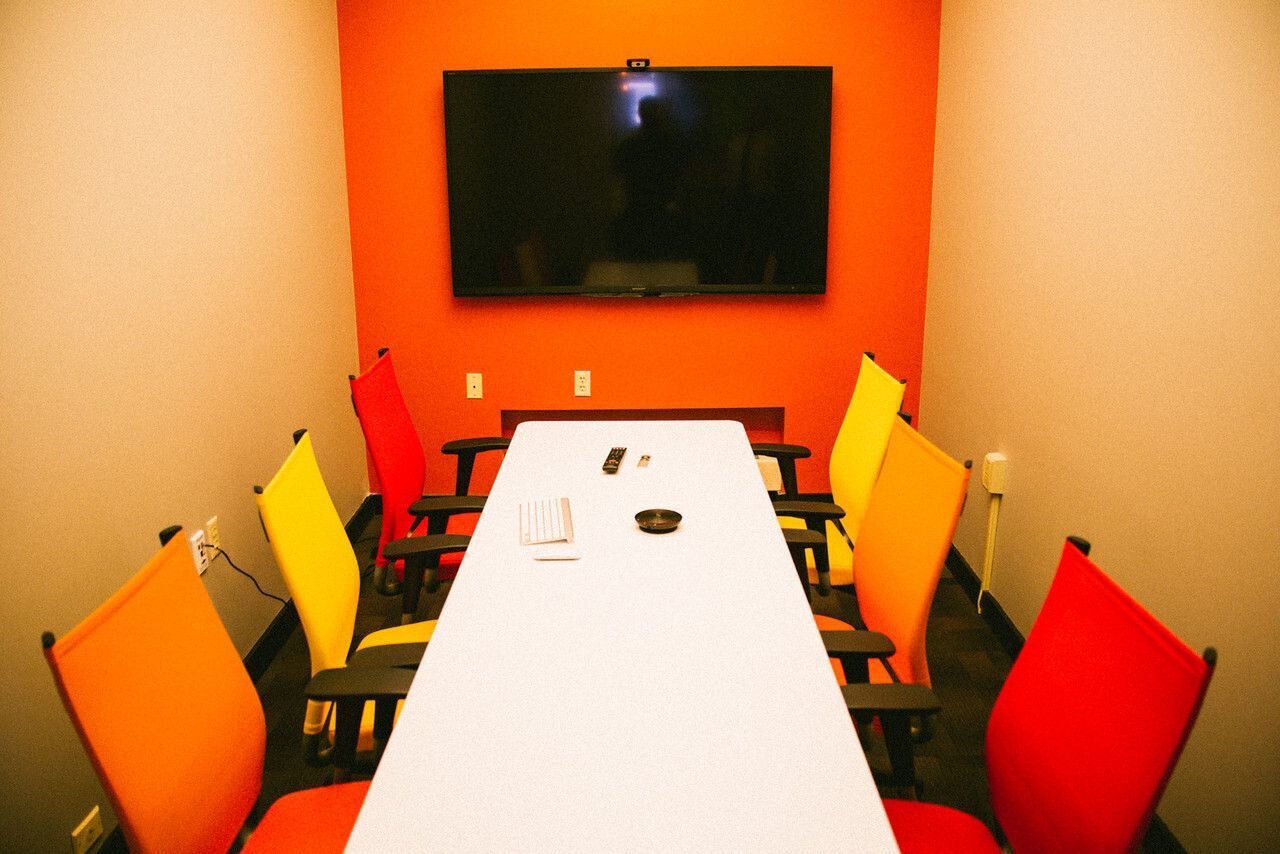 ---
Blue Room
The Blue Room is built for strategy. With whiteboard walls and a high-top table, up to 8 people can brainstorm the day away.
Price: $10/hour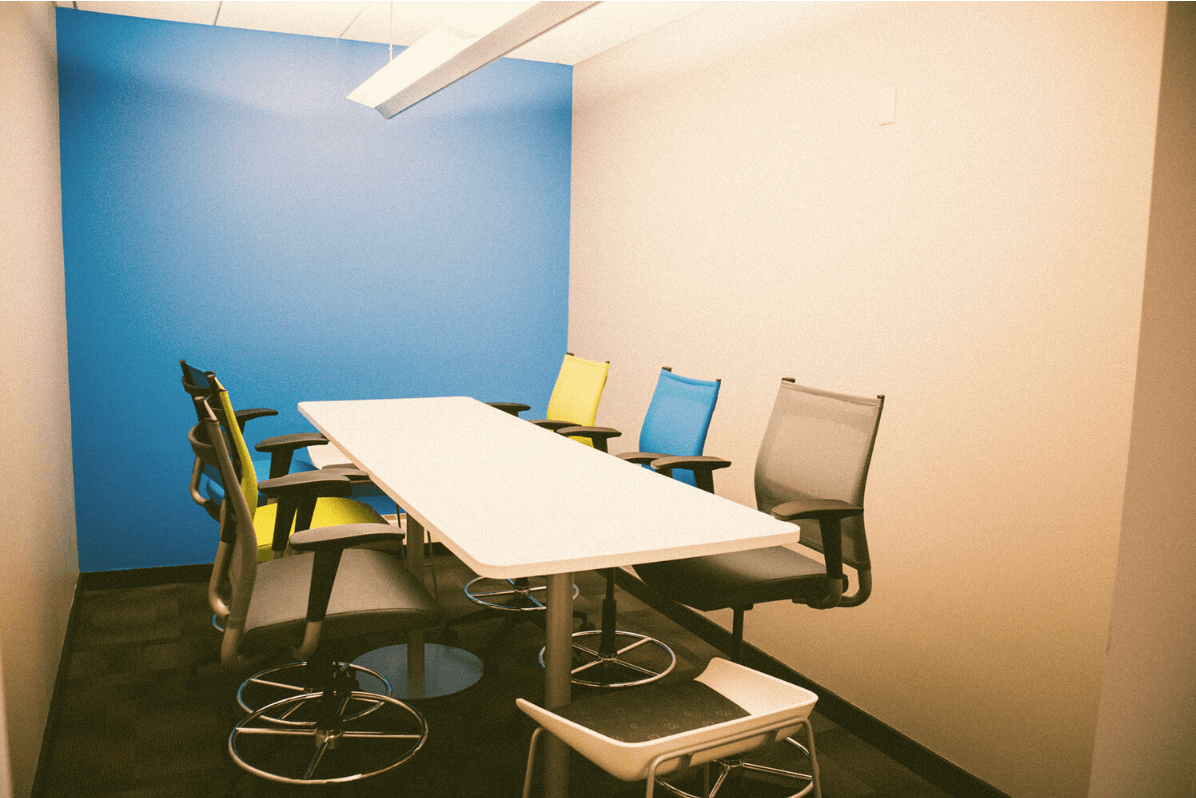 ---
Green Room
The most remote meeting room, our Green Room has rectangular tables that allow for configuration to seat 8 people comfortably. This room offers a big screen to plug in your laptop through HDMI or VGA. As a bonus, this room has one whiteboard wall.
Price: $15/hour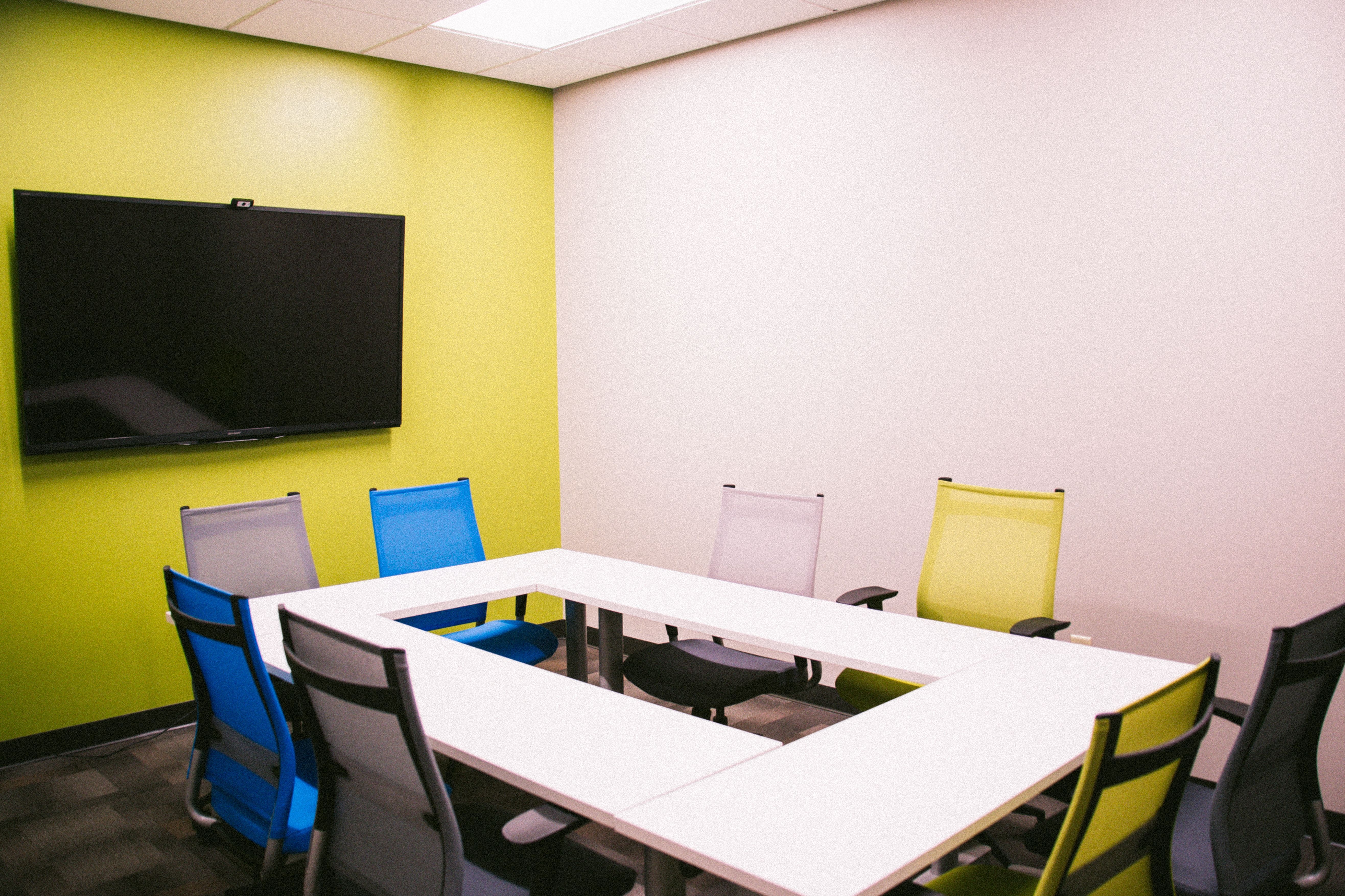 ---
Conference Room
Accommodates up to 50 people classroom style. The rectangular tables are easily moved so you can create whatever configuration you desire. You can connect your laptop to our overhead projector through HDMI or VGA.
Price: $100/half-day; $180/full-day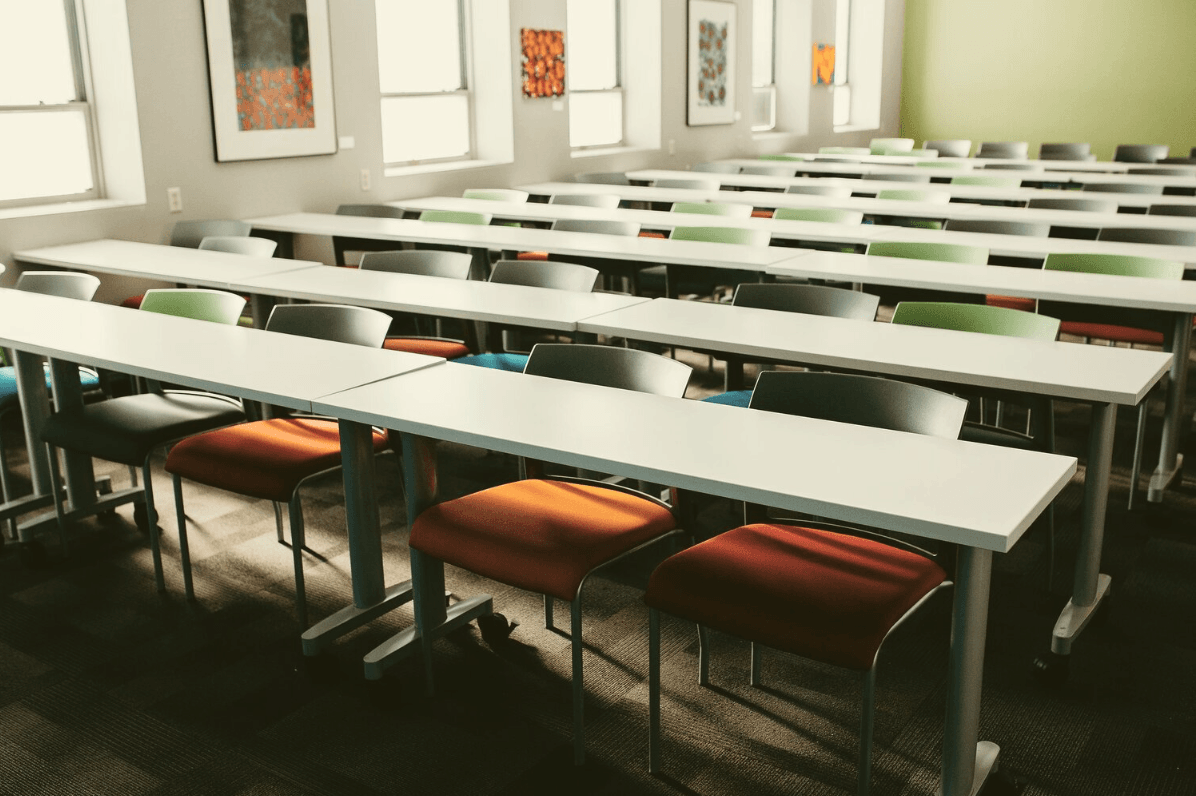 ---
Narnia Room
The Narnia Room is a flexible, open space that gives you the opportunity to hold any small to medium size event. This spacious room is arranged with round tables that seat up to 8 at each table, but also has additional long tables in the room. Accommodates 30 -40 people comfortably and is equipped with a projector. Connection through HDMI or VGA.
Price: $20/hour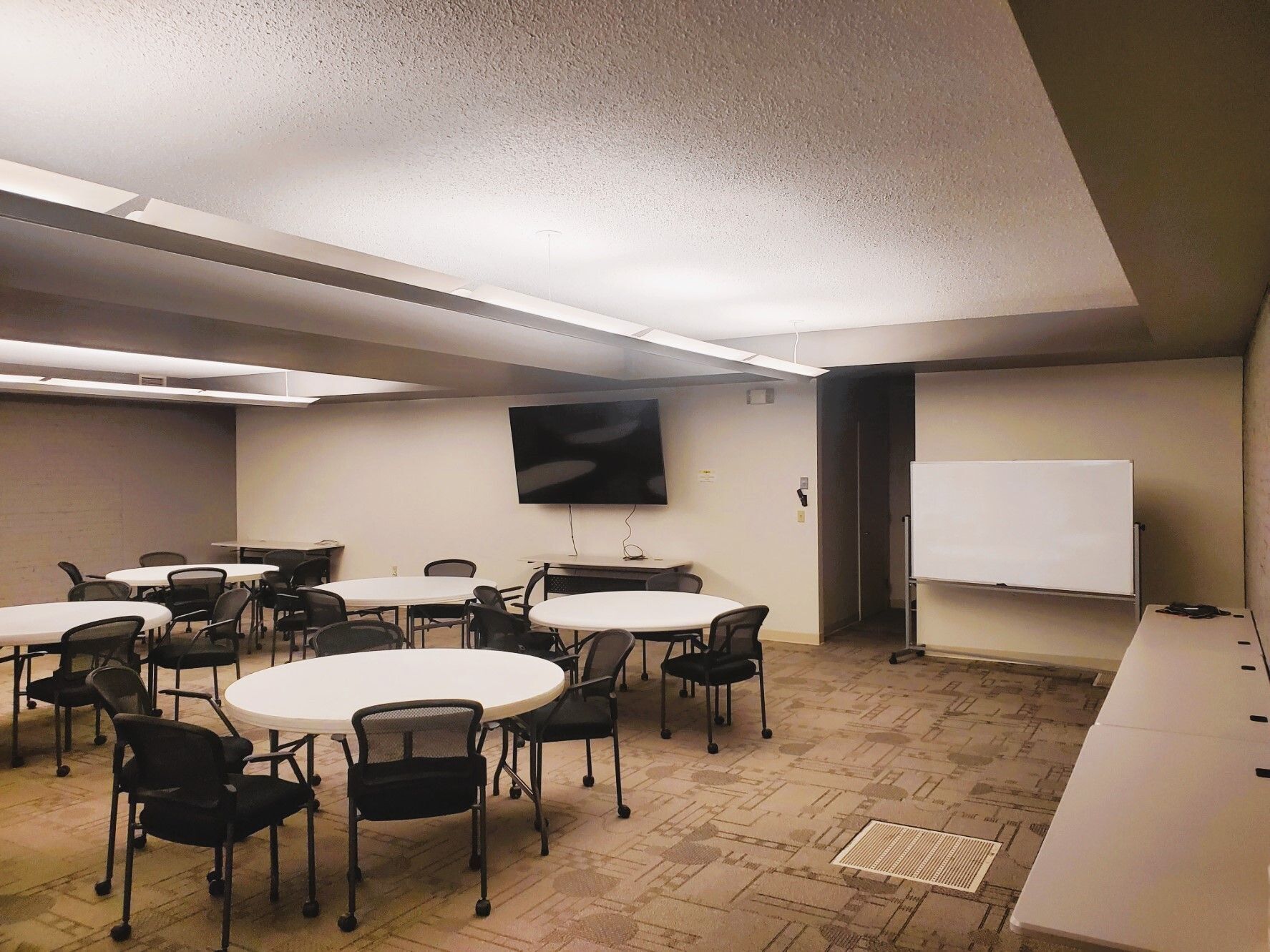 ---
Podcast Sound Studio
The Podcast Sound Studio is a sound-proof room that holds multiple microphones. This room provides high-quality tech for your next podcast or sound recording.
Price: $10/hour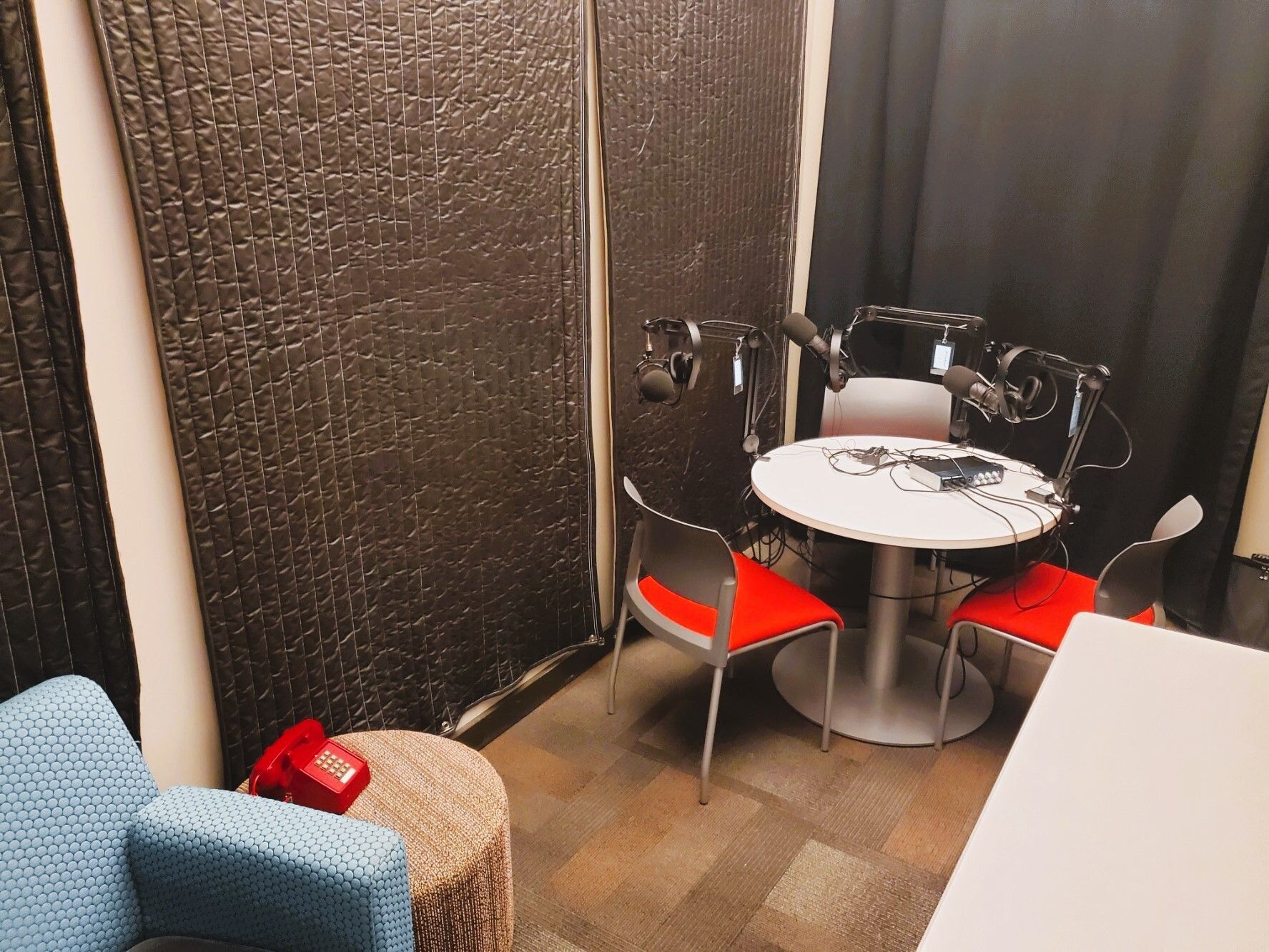 ---
Want to book a meeting room?