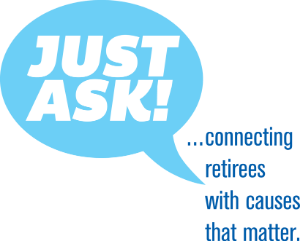 Get information and answers to your questions on volunteering. An opportunity for retirees and seniors to visit with a wide variety of non-profits to explore volunteer opportunities.
Tuesday, May 14, 2019
10 a.m. - 12 p.m.
Gateway Mall Center Court
Gateway Mall will be transformed into a Volunteer Fair to give senior citizens, retirees and their families an opportunity to learn more about volunteer activities on Tuesday, May 14 between 10:00 am and Noon. Participants will have a chance to explore opportunities to serve as volunteers in the community and talk with representatives of three-dozen organizations they could potentially serve. During the Volunteer Fair, local non-profit organizations will be present at tables and booths near the Center Court of the Mall. This will give people in the community an opportunity to learn what the organizations do and the volunteer needs they have. The event is being produced by Cause Collective and The Foundry with support from Leadership Lincoln, Aging Partners, Boomer-ANG and Gateway Mall.
Participating Nonprofits
American Cancer Society Cancer Action Network (ACS CAN)
Arc of Nebraska
Asian Community & Cultural Center
Beatrice Humane Society
Birthright of Lincoln
Boomer-ANG
Bridges to Hope
Bryan Health Volunteers and Customer Care
CASA for Lancaster County
Catholic Social Services
Civic Nebraska
Community Action Partnership of Lancaster and Saunders Counties
Conservation Nebraska
Down Syndrome Association for Families of Nebraska (DSAF)
Feonix Mobility Rising
Foodnet
Friendship Home
Girl Scouts Spirit of Nebraska
High Level Happiness
Junior Achievement of Lincoln
Lincoln Arts Council
Lincoln Community Learning Centers
Lincoln Community Playhouse
Lincoln Council for International Visitors
Lincoln VITA Coalition
Mourning Hope Grief Center
Nebraska Community Blood Bank
Nebraska SHIIP (Senior Health Insurance Information Program)
Nebraska Transition College
Tabitha
TeamMates Mentoring of Lincoln
TeamMates of Lincoln
Ten Thousand Villages Lincoln
The Salvation Army
Wildlife Rescue Team, Inc.