Preserving the Past, Building the Future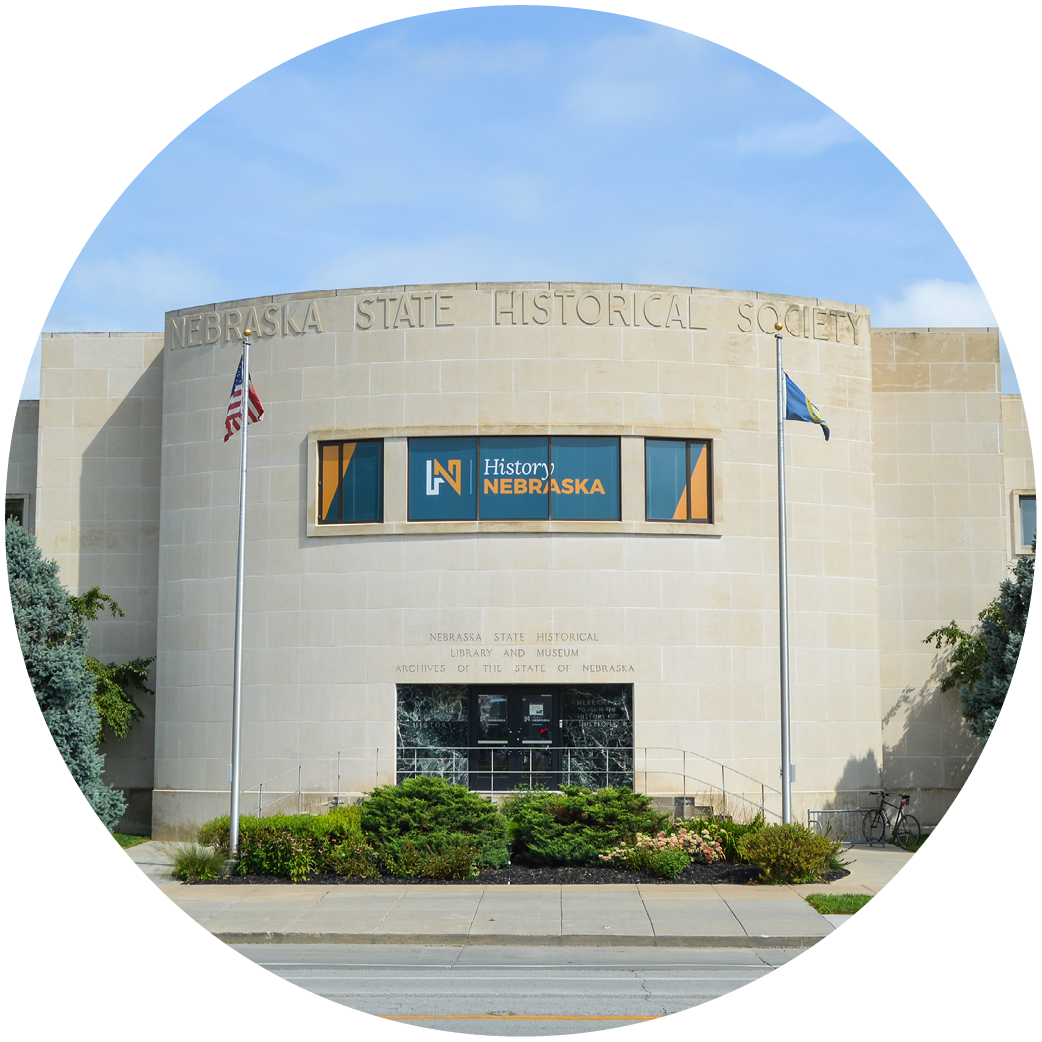 by Elizabeth Phillips
The Nebraska Historical Society has worked to preserve the stories and achievements of Nebraskans for years. The history of our great state is held dear in the hearts of many Nebraska-natives, but sometimes it can be hard to get younger generations to show interest in things that happened centuries ago. This is what The Nebraska Historical Society, now known as History Nebraska, is trying to accomplish through their recent rebrand.
The Nebraska Historical Society was founded in 1878. Over their 140 plus years of existence, they've seen quite a bit of history in the making, and have adapted along the way. History Nebraska wants to make sure that those who love history, and especially Nebraska history, have access to it. Their rebranding is about making history easier for everyone to learn from and making
it available to any person in the community who wants to learn more about Nebraska and how it came to be.
With the Nebraska Historical Society's previous approach, they started noticing apathy among their clients. People had a positive image of them and what they stood for, but didn't really know anything about the organization and what they do. They noticed they needed a change.
One major change has been their website. They gave the site a complete face lift, making it much easier to navigate. It now provides events, daily blogs, and a ton of different collections like the newspaper inventory and historic audio recordings, all available like a virtual exhibit. If that's not enough, they also run a magazine, have several books and handle historical sites across the state. 
There are up to 500 historical markers across the state of Nebraska and now you can read up on all of them markers
on their website.
After launching their new brand, they got an "overwhelmingly positive" response, according to the Marketing Director of History Nebraska, Chris Goforth. The community has really enjoyed the clean look, and are excited about events and changes that History Nebraska is bringing to the people. 
They're hosting an event soon called, "Votes for Women." It's a new exhibit at the museum about the suffrage movement. They can't wait to be doing new things, and engaging with the public in a new and exciting way. 
Goforth mentioned how he hoped this rebrand will be long lasting, and that it's "not a brand for just today, but for the next 23 years." Their slogan, "Preserving the Past, Building the Future" sums up their goals perfectly. Through providing these important historical stories, they hope that it will empower future generations to be better. 
"We collect and preserve," Goforth said. "We do it so people have the opportunity to learn from the past. We want to build a better future for ourselves and our children. Learning about our history is a key element in moving forward."
There are four main values that History Nebraska prioritizes: preservation, public service, trust, and excellence ― and they have kept their emphasis on them through the rebrand. The values are at their forefront in the public and internally. "That's who we are, and that's who we want to be," Goforth said.