Building Art Synergy in Lincoln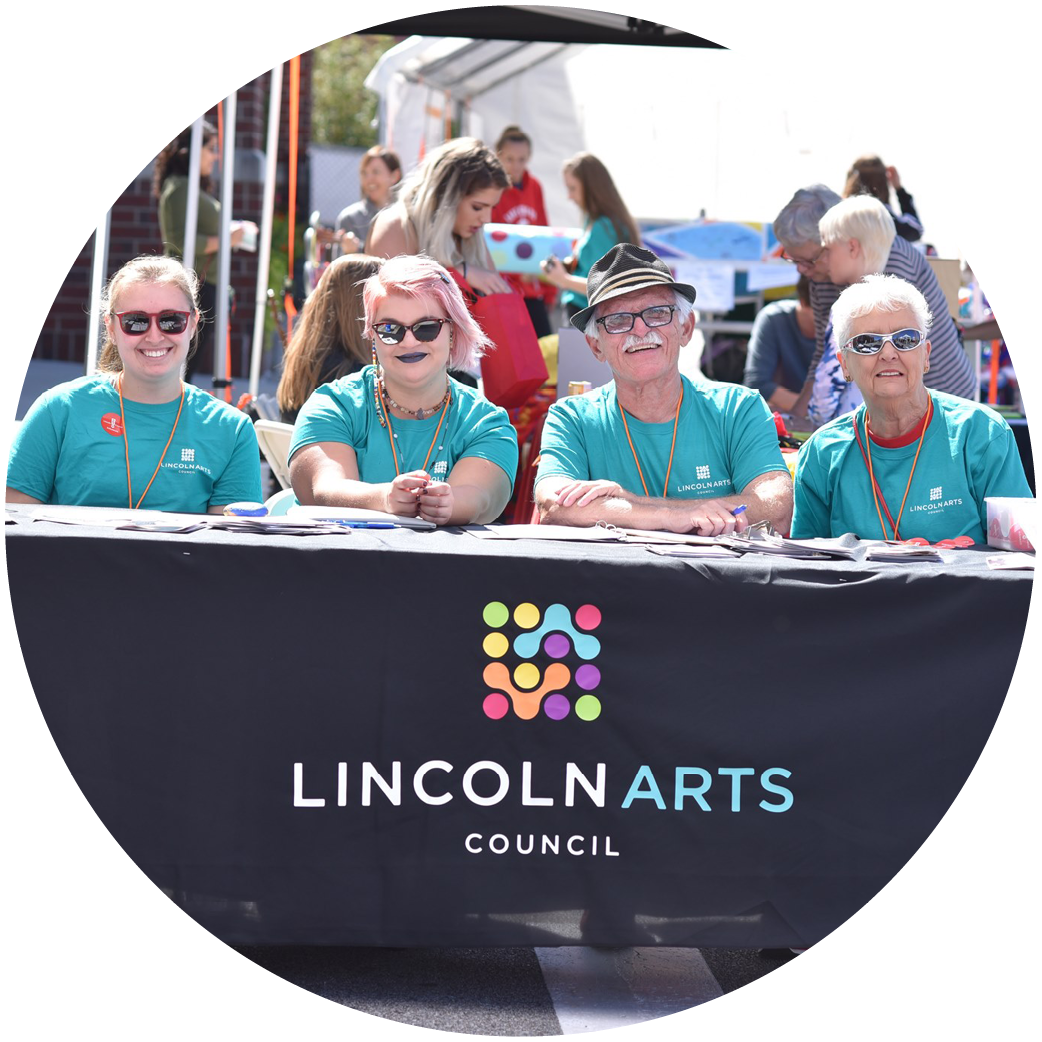 by Parker Reil
In the heart of downtown Lincoln, the Lincoln Arts Festival and Lincoln Calling have teamed up to create an art extravaganza. The Lincoln Arts Festival will have a larger impact footprint as it moves to the non-official arts district for the first time. The festival will have more artists, music, performers and interactive art activities than ever before. Lincoln Calling is a local music festival that focuses on bringing together both local and national artists. Each artist will play and give educational workshops about entrepreneurship, self-care, wellness, and general music workshops. 
Lincoln Calling started out in 2004 as a two day festival at Knickerbockers, an old "O" Street staple, with only twenty local bands. Since 2009, the festival has made conscious leaps and strides in terms of growing the event without getting too ahead of the curve. 
Spencer Munson, Lincoln Calling's director, is thankful for the partnerships and experiences he's gained throughout the years.
"It's been good in a lot of ways that I've had great partners to help me, that it's grown fairly slowly so we can learn as we go," Munson said. "We're not making big leaps and big mistakes, we're making small leaps and small mistakes."
Munson joined Lincoln Calling making fliers and doing booking, then became more involved in the fifth year of the festival's existence. After switching to a nonprofit model, Munson and the team decided to bring about educational programming for its attendees. 
The music festival is known for creating a safe space, equal opportunity, and representation within the city for minorities and the LGBTQ+ community.
The Lincoln Arts Festival has been hosted at SouthPointe Mall for 18 years. Troy Gagner, Development Director of the Lincoln Arts Council, speaks highly of SouthPointe but is excited about the location change.
"We took a huge footprint of [SouthPointe's] parking which made it difficult for them," said Gagner. "At the same time, we were kind of bursting at the seams just to house the artists that we have, which meant that we didn't have space to offer other kinds of festival opportunities." 
Gagner and the rest of the Arts Council had worked with Munson before, and after thinking about a location change, the answer was clear. 
"We've got a festival happening downtown already, why don't we work with them, co-locate, bring everyone down here?" said Gagner. "Part of it was about synergy of the arts [and] downtown is Lincoln's festival space. So if you're going to have a festival, why not do it downtown where people expect to go to a festival?"
Along with the move came the addition of the other festival opportunities that Gagner didn't feel like they could handle at SouthPointe. 
"We want this to be more than just an art sale," Gagner said. He calls these new things "festival flare." 
Throughout the festival there are different music groups performing in Tower Square, an improv troupe, a marching band, and even a small parade. The Nebraska History Museum and the Lincoln Children's Museum are partnering together for a Creative Zone where young people and families can participate in interactive art projects. 
The Lincoln Symphony is bringing their instrument 'petting zoo.' while groups from UNL and Doane are bringing interactive photography based on old film methods and hands on ceramics. The Johnny Carson Center for Emerging Media Arts will be open to the public and playing student films all weekend. 
"We wanted this to turn into not just a sale for the visual arts, but a real celebration for all of the arts," Gagner said.