Jazz In June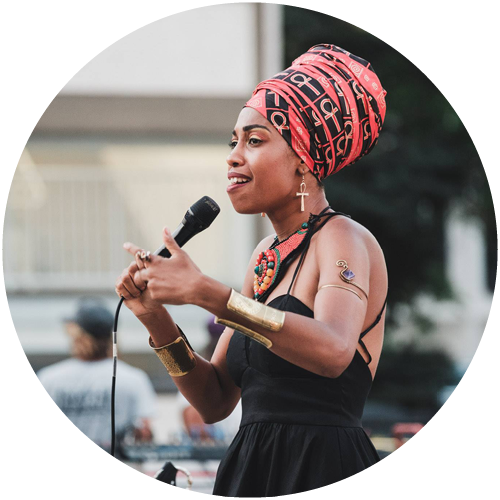 By Hannah Trull
When 50 people laid their blankets in the grass for the first-ever Jazz in June concert in 1991, no one could have predicted that it would blossom into a beloved Lincoln tradition, complete with farmers markets, free music classes, Grammy-winning jazz artists and crowds by the thousands. 
The University of Nebraska-Lincoln (UNL) hired Spencer Munson to coordinate the free concert series three years ago, when the project became too large for the Sheldon Art Museum to handle.
The concerts, held every Tuesday in June, begin at 7 p.m. in the Sheldon Sculpture Garden. People also can come early for a farmers market outside of the Lied Center beginning at 5. Around 5,000 people attend Jazz in June each week.
"It was just a steady growth; people started loving it," Munson said. "It's a beautiful, outdoor green space with lots of shade and lots of wonderful sculptures. It's also neat because it's surrounded by all the schools within the Hixson-Lied Art Program, so everybody kind of collaborates to make it happen." 
Some people will arrive hours in advance to claim their spots in the grass, while others choose to stroll around the garden or sit on the stairs of nearby buildings. Either way, the audience can expect live music from some of the greatest jazz artists in the world.
Some of their most notable artists have been Arturo Sandoval, a 10-time Grammy-winning trumpet player, and Terence Blanchard, another trumpet player who composed the soundtracks to most of Spike Lee's movies. 
This June, Munson booked two headliners: Jameson Ross, the drummer of Snarky Puppy, and Jazzmeia Horn, a scat singer and Grammy nominee. Joining them will be the African and Latin influenced band Mwenso and the Shakes and New Orleans-style party band Hunter Tones.
"You won't want to miss their jazz medley of Michael Jackson songs," Munson said.
Although these artists help draw in massive crowds, perhaps equally crucial to Jazz in June's growth is the impact it has had on the Lincoln community. If an artist performs at the event, they're required to engage in community projects.
Usually, these come in the form of free music classes taught at the elementary, high school and college levels. Artists hold these "master classes" in UNL buildings or community centers, and educate students on music theory, history and performance. 
Since Munson coordinates both the concert itself and the community projects, his plate is full. In the off-season, you can find him at The Foundry searching for popular artists, developing a new style and brand for the next year and, of course, raising money—after all, 80% of their funds are raised in the off-season.
In June, Munson coordinates the 40 to 50 weekly volunteers who help with security programs, crowd management and artist hospitality. He also makes sure the artists are comfortable and ready for their performances.
This is all in an effort to achieve Jazz in June's mission.
"We want to bring a very original, American music form to Lincoln for free and engage underserved communities with free music education," Munson said.
Jazz in June strives to serve diverse populations, including community members that are normally unable to attend large cultural programs like this one.
As for the future, Munson has big plans. He would love to see two separate programs for the free music classes: one for elementary-age students and the other for high school and college kids. He also wants Jazz in June to eventually become a class at UNL, where students could shadow performers through week-long residencies.
"I would also like more interdisciplinary collaboration on the university campus," he said. In particular, Munson wants to work more with the art and theater departments. This collaboration could bring live art shows, a theater for young children and UNL ensembles in addition to the main event.
Judging by the massive growth Jazz in June has seen, his goals seem attainable. But it's also important to reflect on how far they've already come. Within the past 27 years, Jazz in June's attendance has grown 1000%, providing culture, education and lots of free, funky music to the Lincoln community.