Preeta Bansal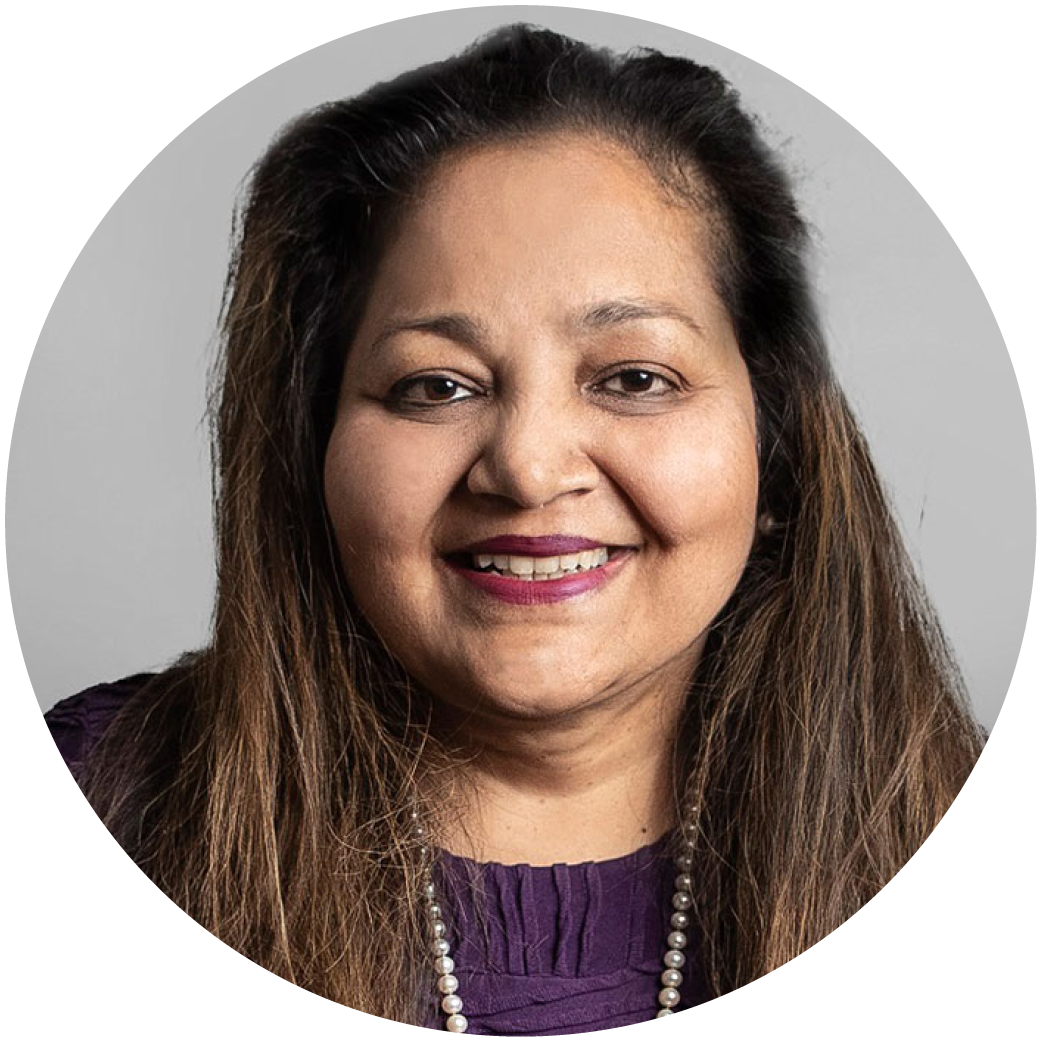 by Olivia Layne
If I'm being honest, I was pretty nervous for this interview. I had done my research on her impressive and extensive background. And while I was informed, it did nothing to ease my nerves. I sat in that coffee shop, fidgeting, sipping my coffee and reading my questions over and over until she arrived. Then at 11 a.m. on the dot, I turn to my right and see her coming towards me. Preeta Bansal.
My fears instantly melted as she walked over to me with a big smile. She greeted me with a hug saying, "It's so nice to meet you!" As we got to talking, I was drawn into the conversation more and more. Her magnetic personality and exciting stories made it easy to listen to her for hours. We talked about a lot, but what stood out most was her love for Lincoln and the community.
"There's just a vibe here," Bansal said. "There's a 'Nebraska nice' attitude which is not talking about yourself, but I feel like there's so much good that's happening here."
Preeta Bansal is a Nebraska native at heart. Her family moved here when she was young, and Lincoln is all she knows as home ― having attended K-12 here. As an East High School grad interested in law, she never expected her career to take off like it did.
"Both my older brother and sister were going into medicine, and I tell people that it was kind of my pathetic form of rebellion to be a lawyer rather than a doctor. That's about as wild as you could get in my family."
Bansal said her dad was discouraging her to go into law initially. He was worried about how she would do in a profession where the cultural fit within the power structures can be so important.
"I think he was just concerned. In law, more so than in the sciences, you can be the smartest person, but if you're not 'one of the guys,' you might not be [rewarded]," Bansal said. "As a woman and a minority, how would this work out for me?"
At one point, her dad told her that if she was serious about law, she would have to be the best, and go to Harvard. Saying this in a throwaway way, Bansal said her dad didn't think she would actually apply and get in to Harvard. This was the beginning of her long, impressive career, taking her across the country and the world.
From Harvard College and Harvard Law School, Bansal worked as a constitutional lawyer and clerked for the U.S. Supreme Court, and later worked in the White House as a "baby lawyer" (in her words). She also served as the Solicitor General of New York State, helping lead the 600 lawyers of the New York Attorney General's office, and she became a U.S. diplomat and partner at a major global
law firm based in New York City.
"It also happened to be that I went to law school with a guy named Barack Obama."
They kept in touch over the years through common friends. He reached out to her one day to help out with his Senate campaign in 2004. By 2008, she was leading a part of his Presidential transition team and later became the general counsel and senior policy advisor in the White House.
"That was right at the time when the whole financial crisis started, so the world is kind of falling apart, the world financial system is imploding. For the four years I was there, for the first term, I don't think I got a full night's sleep."
After a whirlwind of a career, she started to evaluate her position in the world and to think about how she wanted to take action. This type of introspection is what led her to become a lecturer at the Massachusetts Institute of Technology (MIT) and incubate her idea for the Social Emergence Corporation from there. It's a nonprofit dedicated to empowering communities to self-organize in new ways. She and her MIT colleagues are trying to figure out how can we use technology and human engagement practices to bring people together in new modes of social organization and engagement.
"I was really interested in the ways our systems of governance were being disrupted in this new age of networks and technology. I feel like the current 18th century models of corporate and state governance are being blown apart by technology and networks."
Though she has had a vast and varied life, there seems to be a common thread connecting it all: service. Serving in the U.S. government, starting her own nonprofit, and now dedicating the majority of her time to serving the community through various advisory boards, Bansal is a giver at heart. And that's what brought her back to Nebraska. 
"I got to the point where I've worked with the US president, I worked with the US Supreme Court, I worked at the top of global corporations and business. I wanted to take a step back and think about how I could really make a difference in new ways."
She gave a TED Talk at TEDx Lincoln 2019 with this same message. 
"After I left the White House, I was going through a deep re-thinking of the ways I want to show up in the world and the ways in which I wanted to make an impact. My old mindset was if I'm going to do [TED], I'm going to do the mainstage event. But then I started thinking about it and actually, my message is about going from big to small, reconnecting to roots, so Lincoln is the perfect place to do that. I'm happy I did it."
I think it's fair to say that Bansal never expected any of this professional success to happen for her. She talked about how each step of her career felt like the best thing she could be doing, how she could do it forever. But new opportunities just kept presenting themselves to her.
"I always thought I was just this nice girl from Nebraska. It's not like I was trying to make this all happen. For whatever reason, people seemed to want me at the table. But in my mind, it was all about how can I serve the situation I'm in, how can I do my best in the present moment?"
Despite traveling far and wide and meeting with the leaders of the world, Bansal's heart has always been with the Heartland.
"For me, this is home. I have memories of a very happy childhood and a great sense of community. I think having experienced things at this national and global scale, I started appreciating things on the more human and community scale, and the ways in which you can try and do things in communities like Lincoln. I feel like the transformation of the country is going to come from the inside out, and this is the place to be."