Pete Ferguson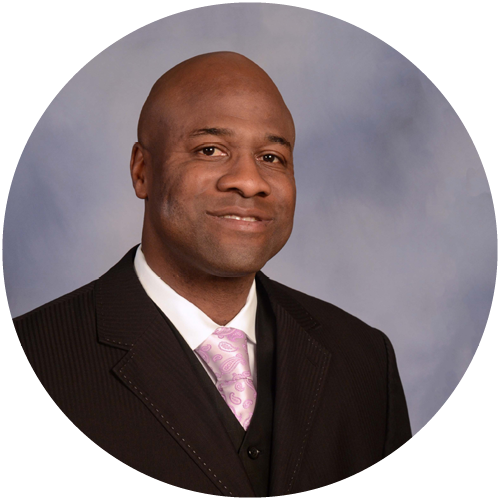 by Hannah Trull
With his father a correctional officer and his mother an elementary school teacher, many would assume that Pete Ferguson's career as the Youth Development Coordinator for Lincoln Public Schools—a perfect marriage of discipline and education—stemmed from his parents' influence. But Ferguson says otherwise.
In fact, he wasn't planning on going into education at all. It wasn't until he became a young professional in the nonprofit sector, working for both Big Brothers, Big Sisters and Leadership Lincoln, that he discovered his passion for working with young people.
"My background in nonprofits has shaped me, and I think if everyone has the opportunity to start their professional career in nonprofit work, our community would be so much better," he said. "There are so many people that started out in nonprofits who've helped turn Lincoln into a progressive community that cares about those who often get overlooked."
And that's Ferguson's goal: making sure no person in LPS is overlooked and is treated equally, with the same respect his "not strict, but regimented" father had taught him since birth.
"I know not every student we have is going to go to Harvard. I get that. But I want to make sure that, as a district and a community, we invest in every kid as if they have Harvard potential," he said. "Same with the staff. Whether they're the superintendent or the bus driver, there's value that each and every person brings to the table."
Although Ferguson is usually a teacher to LPS staff, struggling students and their families, he said there have been multiple moments throughout his career where he felt he was the one being taught.
One day, for example, he asked a student what she wanted to be when she grew up. She confidently told him she wanted to be a maid. Ferguson asked her, "Why? You can do anything you want. You can go to college. You can be more than that."
She then explained that maids are hardworking, trustworthy and detail-oriented. They have all the qualities you'd want your children to have. Plus, her mom was a maid, and she wanted to be like her.
It was then that Ferguson realized just how subjective the definition of "success" is.
"It changed my thought process entirely, and how I go about working with people," he said. "We have predetermined definitions of success in our heads that aren't always correct, and I think we sometimes forget that."
Ferguson keeps this in mind while aiding each student, reminding himself that everyone's situation and interpretation of achievement is different. He spends over 50 percent of his time working directly with kids.
But, he said, counseling the 42,000 students in the district has its challenges—especially when one of those students is his daughter Jaden, a soon-to-be-senior at Lincoln Southwest. Ferguson admits it's been hard to strike a balance between raising her and, in some ways, raising an entire school district.
On top of being a father and instructor, Ferguson keeps busy by serving on multiple boards, like United Way and Red Cross, and planning the annual Rev. Dr. Martin Luther King Jr. Youth Rally and March for the past 20 years. His strong commitment to the community has landed him some recognition with the East High School Distinguished Alumni Award, Lincoln Area YWCA Mentors and Allies Award, N.A.A.C.P. Community Service Award and more.
While he's certainly made a name for himself in Lincoln, Pete says he's always open to change.
"I never rule anything out because if you stop aspiring to do things, you become stagnant," he said. "I'm not actively going out and looking, but if the Houston Rockets decide they want a 6'3 45-year-old with bad knees, I'll jump at the opportunity and I'll be gone. I'll never close a door to an opportunity I don't know exists."