Kiersten Hill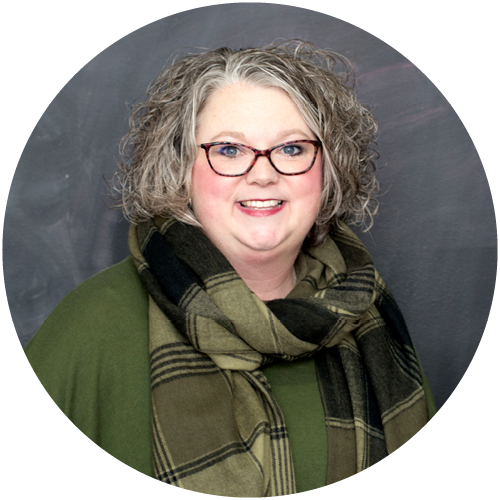 by Hannah Trull
Kiersten Hill has always thrived in environments where she was able to network, get involved and make a direct, positive change in people's lives. After trying her hand at corporate life, she learned that only a career in the nonprofit sector could provide her with the altruistic, community-minded climate she needed.
As the executive director of Big Brothers, Big Sisters Lincoln (Formerly Heartland Big Brothers, Big Sisters), Hill is able to make a lasting impact on the city's youth while maintaining the flexibility and social aspect she needs to flourish in her career.
After college, Hill and her husband started fresh in Hastings. She never seriously considered nonprofit work as a career until she took the first job she was offered at United Way. She figured it would be a good way to get to know her new community.
It didn't take long for her—and her colleagues—to realize she was a perfect fit for the nonprofit sector. After working as an assistant for just one year, the executive director position suddenly became available, and they turned to her.
"They just kind of looked at me and were like, 'Well, why don't you try it?' I was really lucky," she said.
Hill led four successful fundraising campaigns with United Way before she left to test out the for-profit world as a pharmaceutical sales rep. After all, she said, she was only in her mid-twenties and felt she would regret never experiencing corporate life.
"I tried corporate jobs but learned I'm not made out for them," she said. "I'm too far removed from being the decision-maker, from being able to create change. I love that now I have that freedom and flexibility to really mold the kind of job I want."
And that's why Hill has fallen in love with running BBBS Lincoln since 2016. No two of her days are the same, as she's constantly fluttering between board meetings, collaborations with other nonprofits, budget planning, grant applications...the list goes on and on.
Every year, Big Brothers, Big Sisters Lincoln hand-matches 150-200 children ages 6 to 18 with a positive role model, or "big," to be present in their lives when other adults aren't. Fifty percent of littles have an incarcerated parent and 90 percent qualify for free or reduced lunches. The kids they're helping, in short, have been through more than most.
The majority of children in the program are recommended by their parents or guardians, but sometimes diversion offices and schools refer littles as well. Bigs who want to get involved should be prepared for a serious background check, from multi-layer local, state and federal records, to motor vehicle records and even an in-home interview.
"Safety is the number one priority, so our screening process is intensive," Hill said. "After all, our bigs are picking them up, driving them in their cars and taking them home. We want to do everything we can to make sure our mentors have the best of intentions."
Through the intensive screening and personalized selection, these relationships have quite literally saved lives. Hill said tests like the ACEs study have shown that trauma has a direct effect on the health of a child. From heart disease, to high blood pressure, to mental and behavioral disorders, "toxic stress and trauma are a public health concern," she said. "But all it takes is one caring adult to turn it all around."
Big Brothers, Big Sisters, as the largest and most well-researched mentoring organization in the country, has the facts to back these claims up. Compared to their peers, littles are 47 percent less likely to use illegal drugs, 52 percent less likely to skip school and 78 percent more likely to volunteer regularly.
"These kids are the future rotarians and church leaders and PTA presidents," Hill said. "We're building the next volunteer base because they see someone in their lives volunteering every week, and they want to do it, too." After graduating the program, over 90 percent of littles say they'd like to become bigs themselves.
Hill plans to help serve more kids than ever in 2019, especially those in areas the organization hasn't reached out to before.
"To be able to watch more and more kids interact with their mentors, learn coping mechanisms and adapt to be resilient to their surroundings with the support of an advocate—it's amazing," Hill said. "Those are the the kinds of benefits you get at a nonprofit job that I don't think you can get at other places."