Brad Bryan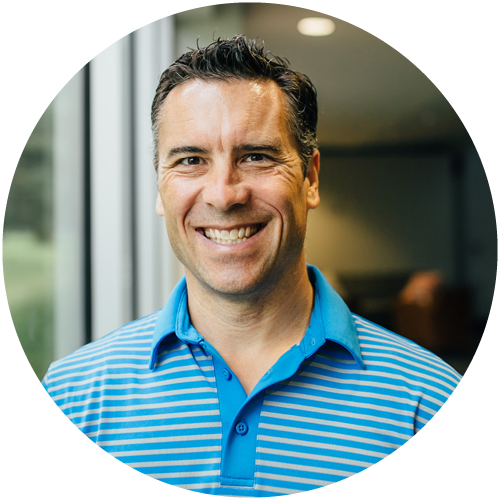 by Molly Paez
It's incredibly important that members of our community be recognized for all the good they do. Of course, they wouldn't dream of recognizing themselves, so we're going to do it for them. Each quarter, The Foundry will recognize an outstanding leader from the nonprofit community to be featured. We'll invite them to our home at 211 N 14th Street, have some coffee and talk about how they're Leading the Good Life each and every day. This quarter, Molly got to sit down with Brad Bryan, Founder and Development Director of City Impact.
Growing up, Brad Bryan had dreams of becoming an Olympic gymnast. His grit, talent and determination equipped him to take on this lofty goal. His dedication to the sport landed countless opportunities, including a scholarship to attend the University of Nebraska-Lincoln where he'd continue to train and compete, winning several national championship titles. His passion extended past the sport of gymnastics, however. As a student athlete, Brad was obtaining a business degree, had a heart for serving others and was very mission-minded. Little did he know that his humble beginnings in Lincoln, Nebraska, would lead to a legacy much greater than an Olympic achievement.
I had the opportunity to sit down with Brad and learn about the moments that led him to where he is today. What once served as an opportunity to further his gymnastics career evolved into a city for Brad and his family to call home and meet a growing need in the community.
"I have always loved coming home to the big, small town of Lincoln," he said. "It has a small community feel with the good attributes of a big city."
Later, Brad and his wife, Carma, started and hosted an after-school program right from their home. The act of investing in the youth of under-resourced communities quickly transformed into the core mission of what became City Impact—an organization that strives to identify, encourage and invest in the strengths of kids and families.
Lincoln has served as the perfect homebase for the development and growth of City Impact. Brad said that it's  "an incredible gift to live in a community-oriented environment that values partnerships and working together for a common good" and that we "benefit greatly as an entire city, working tirelessly to support the needs of our underserved population."
Brad's long history with City Impact has allowed him to serve in a variety of positions. He's played almost every role throughout the years, but currently focuses on building relationships among the community and telling City Impact's story. No matter what hat he's wearing, Brad is striving to "see every youth in our city thrive and [empower] under-resourced communities through holistic youth, family and neighborhood development."
City Impact offers countless resources to the community, including the Impact Faith Academy, Impact Leadership Academy, Impact Reading Center and Gifts of Love. The newest addition to City Impact is the Scheels Gym and Fitness Center, which grew out of a partnership between Scheels, City Impact and some generous donations. Built on site at City Impact, the Scheels Gym and Fitness Center is dedicated to providing and promoting health and fitness in the community. Brad is most excited for this resource because he gets the opportunity to really live into his passion and values for health and wellness, and providing accessible resources to under-served communities.
"The gym is open to the public, to City Impact's youth and families, and available to rent out," he said.
But his impact doesn't stop there. While pouring into City Impact, Brad has been involved in Lincoln in a number of different capacities. He's the president of Flatirons Crossing Home Association, which, in partnership with City Impact, provides affordable housing opportunities for people in the community; he's is a member of Downtown Rotary Club 14, one of the largest rotarian clubs in the midwest; and he still coaches tumbling and cheer at a local gym.
With grit, talent and determination, Brad has made an impact in countless people's lives in Lincoln and beyond. He made it clear to me that his favorite part of being involved in the nonprofit sector  is "seeing peoples' lives transformed from the inside out, and giving the youth and families of our city an opportunity to be a part of the ripple, the City Impact Ripple."